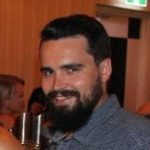 bkosland80
Group: Registered
Joined: 2022-03-27
We drove up to the March for Life Friday in two packed-to-capacity minivans. We had a social/party Friday night mid-way, then arrived in D.C. Saturday evening. We went to Uno's pizzeria at Union Station, then camped out at a payforessay.pro church hall with our sleeping bags. Sunday we attended the National Students for Life conference in Baltimore, Maryland.
There we personally met national pro-life leaders like: David Bereit, Jason Jones, Dr. Lanfranchi, Mark Schwarz, and Kristan Hawkins! Pumped up and educated in multiple sectors of the pro-life movement, we ended the night visiting writing papers for money some of the major U.S. historical sites. We got to see the White House, Washington Memorial, the reflecting pool, Einstein memorial, Lincoln memorial, and Vietnam memorial. Monday, we packed up, ate lunch at the Smithsonian museum of Natural History, marched at the March for Life – and in doing so, saw and met countless other college students at the March as well.
We got to hear the testimonies of women who regretted their abortion, and view with our own eyes how many pro-aborts actually protest at the March for Life. Last year, the media either ignored the March for Life or reported the college homework help event fraudulently. You can see what I'm talking about here. We can tell you with eye-witness authority that the March for Life is a pro-life event, and the ratio of pro-lifers to pro-aborts was and always is hundreds of thousands to 10-15 (at most). Having seen the March for Life for ourselves, we celebrated over a cup of coffee at Starbucks and then drove back home to Florida!
More ResourcesOur group does countless projects to help save livesUrgent association is very accommodating in big projectsSo are you availing the services of tradition services?Once the kidsHow has the teaching of science in schools changed over the decades?