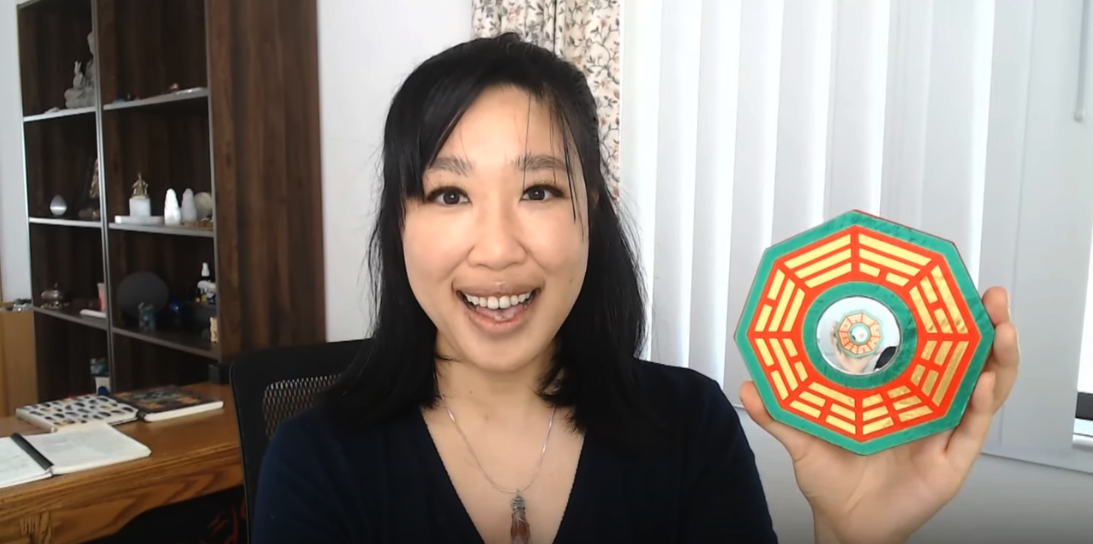 Benebell Wen on the Magic of the Ba Gua…Literally!
I am thrilled to be able to repost her latest video on my blog with her permission! Ms Benebell goes into some interesting Crafting vignettes working with the Post Heaven or King Wen's Arrangement. Have a look and get creative with the Ba Gua!
Aside: I first came to Ms Benebell Wen's work through her YouTube Channel. Which irresistibly lead me to her many Published Works. I have taken time with her website, benebellwen.com, to read her invaluable knowledge offered there. It actually lead me to purchase her book, The Tao of Craft (2016), published by North Atlantic Books. It also lead me to purchase her 2020 Metaphysicians Diary last mid-December. The companion 'how-to', The Metaphysician's Guide Book, is a huge work in itself and is filled with instructions on how to get in sync with yourself and the Universe to work with the flowing energies around you throughout the year.
I will admit, I set myself up for a huge task in customizing my 2020 Planner. It took me two weeks. Why? Well this is totally on me! I know Ms Benebell works with Tropical Astrology but I like to work with Vedic Astrology. And so I formed my Diary to reflect a Vedic flavor. But Oh! My! Gosh!!! Ms Benebell puts the Dancing Celestials in such a format to take control of your life that it is exceptional! The days I had some Celestial Energies floating about me due to my birth horoscope, are constantly ON TARGET! It is quite a tool to be able to plan with for optimal results.
I also work with Horary Astrology which were courses that are Tropical and Renaissance Astrology in nature. But I find that I click with the Vedic or Jotish, meaning Celestial Light, and especially the Samhita branch which is similar to horary or electional astrology, and that would lead one into Vastu Shatra and the Architecture of the Manasara. Which is basically the Indian Cannons of Architecture. I also feel it is loosely associated with Feng Shui. Yes…so… you see my ramble leads us right back to the Chinese Daoist System. Great YouTube Lesson Ms Benebell Wen! Looking forward to more!
p.s. The theme for the year uncovered by utilizing Ms Benebell's Planner and Metaphysician's guide book is: LET IT GO! And it definitely is a proper theme for me this year. I am a cork on the big wide ocean and not fighting against its current!